Per Ström
Background

Per has been working at Usability Partners since spring 2006. Per has a master's degree in Computer Science from Uppsala University. The main focus of his studies was in the area of human-computer interaction, but he has also studied courses such as user-centred system development and Internet-based systems.
Skills and experience
Per has over 15 years of experience in the UX/usability industry and has both nationally and internationally helped clients evaluate and design interfaces that put the user's needs at the centre. He has a deep understanding of the design process and knows how to create engaging user experiences.
His experience ranges from requirements gathering, evaluation and design of web and software applications, mobile apps, hardware interfaces, internal work systems and intranets, and more. He has conducted extensive user research, moderated focus groups and interviews, and used various design tools to create effective and efficient interface concepts.
Selected projects
Usability evaluation and design recommendations:
Websites / web services (Avtalat, Collectum, Folkhälsomyndigheten, Karolinska Institutet, Kuoni, Linas matkasse, Nordea, Novamedia, PAF, Scania, Skandiabanken, Skanska, Telia, Viasat)
Intranets (Electrolux, Nordea, Rädda Barnen, Swedbank)
Mobile applications (Schneider Electric, Sony Ericsson, Trygg-Hansa)
Software (Folksam)
User requirements gathering / information structuring:
Websites (Swedbank, Unibet, Vattenfall, Viaplay)
Intranets (Swedbank, Rädda Barnen)
Conceptual design:
Websites (Novamedia)
Web-based applications (Cision, Folksam)
Expert evaluations:
Several hospital systems (Södersjukhuset)
Interfaces to hi-tech household products, e.g. ovens (Electrolux)
Document management systems (The Government offices and ministries)
Web services (CEGO, FoxT, Lets MT!)
Eyetracking studies:
Websites (ICA Banken, Swedbank, Vattenfall)
Per Ström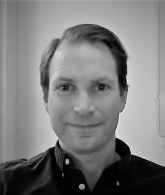 MSc, Partner & Senior UX Specialist
Tel: +46 8 594 000 11
Mob: +46 70 230 16 16
Email:

[email protected]