Richard Whitehand
Background
Richard trained at Loughborough University of Technology (UK), completing a four-year Honours degree in Information Technology and Human Factors in 1995. He has worked as a usability engineer at IBM's design centre in Scotland (1993-1994), and as a consultant usability specialist for Nomos Management AB (1995-2001).
In 2001 he founded Usability Partners.
Skills and knowledge
Richard's consultancy work has focused on improving products and systems from a user's perspective. He has supported the development of a wide variety of applications, web sites and interactive products for Swedish and international organisations.
He has worked with design and development teams both at the early stages of requirements analysis and conceptual design, through to evaluation of prototypes and fully implemented systems. He also occasionally participates in applied research projects into new tools and methods for usability and user-centred design. Richard regularly holds courses and seminars for designers, developers and project managers.
Selected projects
European applied research projects - "MAPI - MUSiC Assisted Process Improvement" and INUSE "European Usability Support Centres"
Co-ordination of international usability studies across a variety of European countries (primarily northern European and Baltic countries)
User requirements gathering and field studies for various organisations (including Arla, DeLaval, Emric, IKEA, MyTravel, Unibet, Vattenfall)
Usability evaluations of websites, web and mobile apps for many organisations (including AMS, Eniro, Handelsbanken, Investor, Kuoni, Microsoft, Nordea, Novo Nordisk, PostNord, Swedbank, TCO, TUI, V&S)
Usability studies for intranets and administrative software applications for a variety of organisations (including DeLaval, Ericsson, Karolinska Institute, IBS, Posten, Siemens, Swedbank, Swedish Research Council, Södersjukhuset, Vattenfall)
Development of WAMMI (the Web Analysis and MeasureMent Inventory) - a questionnaire for measuring user satisfaction with the usability of web sites.
Usability and user-centred design courses (both open/scheduled and in-house) for: ABB, Ability Partner, Datex, TietoEnator, Enea, Ericsson, Handelsbanken, IIR, IKEA IT, Nobel Foundation, SEB, WM-data, amongst others.
Planning and execution of a wide variety of user-centred UI design projects - for example:
A new Windows-based sales and logistics system for IKEA
A new sales system for SLG/MyTravel companies (including Ving, Spies & Always)
Internal software applications for supporting the work of Swedish employment agencies (AMS - The Swedish Labour Board)
Administrative systems for the Stockholm Stock Exchange
Web site for the Swedish Tourist Board (Turistrådet)
Support and journal-keeping system for the Swedish national system for healthcare advice over the telephone (Sjukvårdrådgivning / 1177)
New design concept for Vattenfall's intranets and intranet applications
Richard has also carried out numerous expert evaluations of a range of other products, and run many seminars and workshops on usability and interface design. During any free moments between other projects he updates the Usability Partners Web site.
Richard Whitehand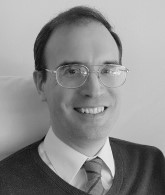 BSc (Hons), DPS, Partner & Senior UX Specialist
Tel: +46 8 594 000 11
Mob: +46 73 909 26 16
Email:

[email protected]